5 Totems Gallmeister avec des héroïnes au Top !
---
Rédigé le 2 août 2020
Je poursuis ma sélection de livres pour l'été, commencée il y a quelques semaines avec mes 5 livres coup de cœur, en vous proposant de découvrir 5 héroïnes de roman paru aux éditions Gallmeister dans la collection Totem, qui m'ont marqué par leur détermination et leur courage.
My absolute darling de Gabriel Tallent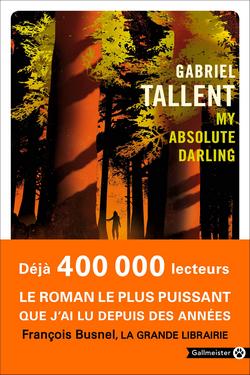 Résumé:
Julia, 14 ans, vit seule avec son père en Californie du Nord dans la forêt. Le père, un gars rustre, violent et possessif, est persuadé que la fin du monde est proche; alors il entraîne sa fille depuis son plus jeune âge à manier les armes à feu. La jeune fille est complètement sous l'emprise de celui-ci. Un jour, Turtle rencontre Jacod, un garçon de son âge et cette rencontre va complètement changer sa vie.
Pourquoi Turlte :
La plus incontournable de toutes les héroïne est pour moi Julia alias Turtle. C'est une jeune fille très touchante qui à un père monstrueux. J'ai eu extrêmement peur et beaucoup d'empathie  pour Julia. Gabriel Tallent à une puissance d'écriture incroyable et nous livre une histoire où se côtoie avec brio le roman noir et le Nature Writing. Ce livre est un chef-d'œuvre monumental à mes yeux.
Sauvage de Jamey Bradbury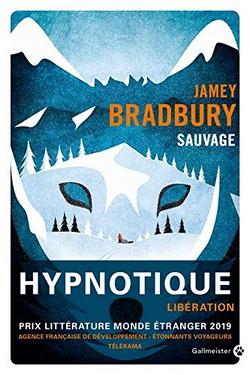 Résumé :
À dix-sept ans, Tracy possède un don inné pour la chasse. Elle vit à l'écart du reste du monde et sillonne avec ses chiens de traîneau les immensités sauvages de l'Alaska. Immuablement, elle respecte les trois règles que sa mère, trop tôt disparue, lui a dictées : «ne jamais perdre la maison de vue», «ne jamais rentrer avec les mains sales» et surtout «ne jamais faire saigner un humain». Jusqu'au jour où, attaquée en pleine forêt, Tracy reprend connaissance, couverte de sang, persuadée d'avoir tué son agresseur. Une ambiance de doute et d'angoisse s'installe dans la famille, tandis que Tracy prend peu à peu conscience de ses propres facultés hors du commun.
Pourquoi Tracy
J'ai eu énormément d'empathie pour Tracy, elle qui a dû se débrouiller seule pour gérer incroyable don.
Un don qui m'a littéralement envoûtée ! J'étais complètement en immersion dans sa tête. Je voyais tout : la forêt, la cour de la maison, les chiens…
Jamey Bradbury nous propose un livre incroyablement beau (très) et terrible (très) à la fois.
Une histoire des loups d'Emily Fridlund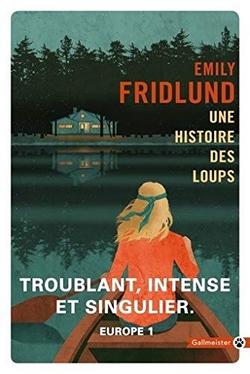 Résumé :
Avec « Une histoire des loups » nous allons suivre Madeline, 14 ans qui vit dans une cabane au milieu d'une forêt du Minnesota, dans une famille de hippie. C'est une ado solitaire, qui aime les promenades en forêt et les balades en canoë sur le lac. Un jour de nouveaux voisins viennent s'installer sur l'autre rive du lac, un couple avec un jeune enfant. Au détour d'un sentier, Maddie rencontre Patra – la maman – et Paul, le petit garçon. Presque instantanément, Patra propose à la jeune fille de devenir la baby-sitter de son fils. Très vite Maddie sent que quelque chose ne tourne pas rond dans cette famille.
Mais du haut de ses 14 ans, ce n'est pas facile de définir ce qui ne va pas et surtout de savoir quoi faire pour y remédier.
Pourquoi Maddie
J'ai été très touchée par le personnage de Maddie, une ado qui recherche de l'affection qu'elle n'a pas chez elle et qui se retrouve embarquée dans quelque chose qui la dépasse. Une histoire oppressante à souhait qui n'est pas sans me rappeler David Vann.
Dans la forêt de Jean Hegland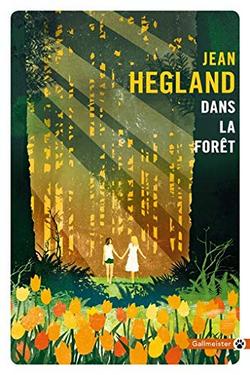 Résumé
« Dans la forêt », c'est l'histoire de Nell et Éva, deux sœurs qui vivent au milieu d'une forêt de Californie. L'histoire se passe dans un futur proche et petit à petit, on constate de plus en plus de coupures d'électricité, jusqu'au jour où la coupure devient permanente et va entraîner le chaos dans le monde. Les deux sœurs vont devoir survivre seules et apprendre à vivre avec ce que leur donne la forêt et affronter le monde extérieur.
Pourquoi Nell et Éva
Les personnages de Nell et Éva ont une belle consistance, j'ai trouvé Nell , la plus jeune des sœurs qui est ma préférée,  très mature et réfléchie alors qu'Éva est plus « inconsciente » ce qui d'ailleurs entraîne beaucoup de conflits et disputes entre elles deux.
Lucy in the Sky de Pete Fromm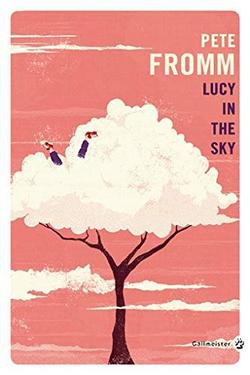 Résumé
Lucy in the Sky est l'histoire de Lucy, une adolescente de 15 ans qui vit dans une petite bourgade du Montana. Lucy a un père bûcheron à l'humour douteux, qu'elle adore, mais qui est très rarement à la maison, et une mère volage qui fait ce qu'elle peut pour compenser le manque paternel.  Lucy, garçon manqué, entre de plain-pied dans l'adolescence et ses tourments.
Nous allons la suivre pendant une année, une période pas facile pour elle, car Lucy découvre que ses parents ne sont pas aussi parfaits que ce qu'elle pensait. Elle découvre aussi qu'elle plait aux garçons, et au moment ou elle aurait bien besoin de soutien, son père et sa mère sont de moins en moins présents pour elle.
Pourquoi Lucy
Pete Fromm a dû être une ado de 15 ans dans une autre vie pour si bien camper le personnage de Lucy cette ado touchante et débrouillarde qui occupait mes pensées même quand je n'étais pas en train de lire, je me demandais si tout allait bien pour elle. Ce livre est un pur moment de bonheur, et l'écriture de Pete Fromm toujours d'une extrême douceur.
N'hésitez pas à me dire si vous avez lu ces livres et si vous avez, vous aussi, des héroïnes de roman que vous aimez.